Among Us took the gaming world by storm during the summer of 2020. The indie murder-mystery title was originally released in 2018, but it recently surged in popularity due to its simplicity, sociability, and affordability. Among Us costs $5 on the Nintendo Switch and Steam, and it's available for free on mobile platforms. While Among Us might be a bargain compared to most $60 releases, why is it that mobile users can get it for free, but PC and Switch users need to pay?
All three versions of Among Us support cross-play capabilities, meaning users can play with each other regardless of the platform they're running the title on. Gamers who download the game for free on mobile can host and join games just like PC-users who paid full price. While that might make it seem like the different versions of the title are identical, there are actually some major differences between the mobile app and Among Us on other platforms.
Related: Is Among Us A Dead Game Now?
The free-to-play app displays advertisements on Among Us' main menu and collects users' personal data, like a majority of freemium games. According to Among Us developer InnerSloth, it doesn't sell gamers' personal information – like their name, email, and shipping address – but it holds the right to "disclose" that data to its "service providers," which include "e-commerce and merchandising service providers." Players used to need to pay $2 to deactivate the app's ads and data collection, but InnerSloth has temporarily removed the mobile app's ads.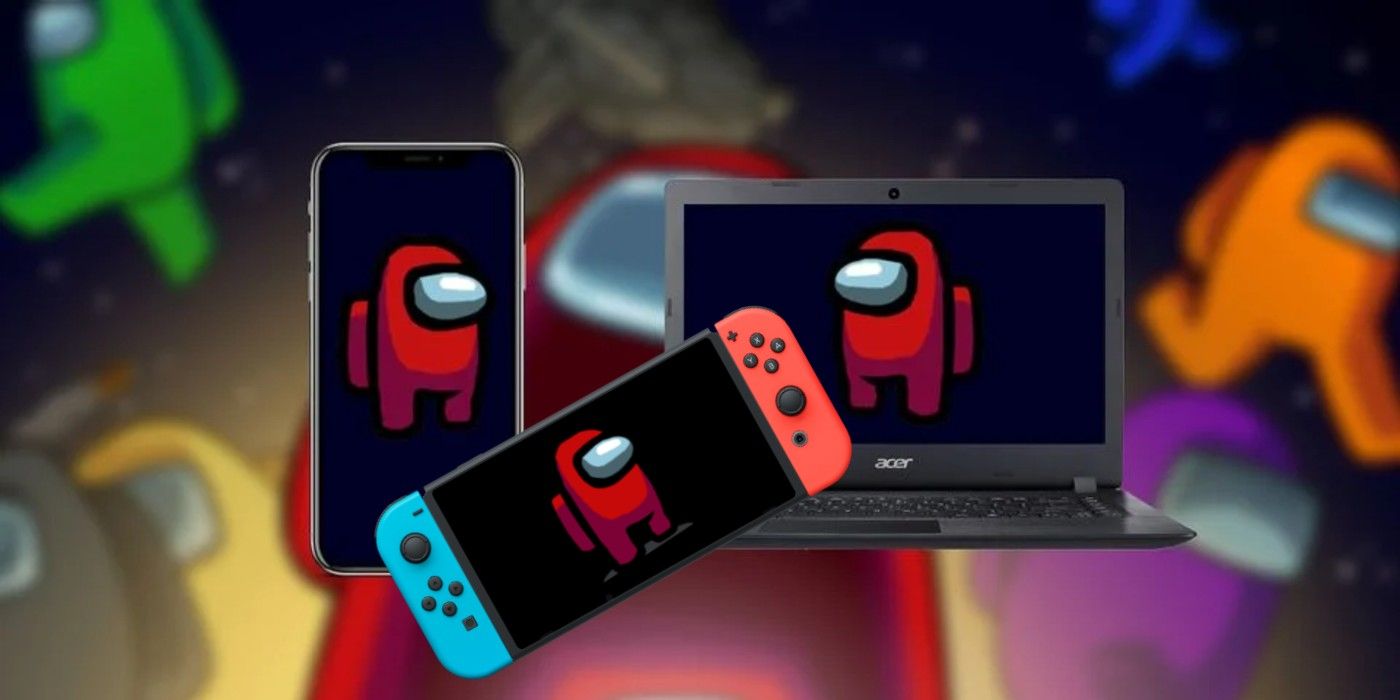 The developer announced on November 24 that it would disable advertising on the Among Us mobile app until an unspecified date in 2021 because it had spotted a number of "inappropriate ads." That means iOS or Android users can temporarily play the free version of the game ad-free at no cost. Still, PC and Switch users have access to far more cosmetics that mobile players need to pay for.
InnerSloth chose a one-time purchase model for its PC and Switch version but opted for a microtransaction-based, freemium model on mobile. Purchasing the game for $5 on PC or the Switch will unlock all of Among Us's premium cosmetics that cost $2 each on the mobile version. That might make it seem like skin purchases account for a massive part of  InnerSloth's business, but Among Us is lightly monetized compared to most freemium titles on mobile despite it's sudden rise to stardom.
Among Us had about 500 million active users in November 2020. Only three percent of that player base was made up of PC-users, yet the game's $5 upfront cost made up a majority of InnerSloth's revenue from August to November. That could change soon, as the developer is preparing to launch its AirShip update that will include a new map and a slew of flashy skins. PC and Switch users will receive all of those for free, but mobile users will only be able to try them on for $2.
Next: Among Us New Content Explained: Everything Confirmed Coming Soon
Source: InnerSloth