Five Nights at Freddy's: Security Breach is just the second game in the popular horror series with first-person, free-roaming gameplay, and of those, the first beyond the VR-only FNAF: Help Wanted. The game was announced last year and shown off by Sony during the most recent PlayStation State of Play event. All of the fans wanting to get their hands on it, however, will probably have to wait at least several more months – assuming everything goes according to plan.
Developer Steel Wool Studios is planning a larger scope than ever for Security Breach, setting the game in a brightly-colored, neon-lit entertainment complex called the Mega Pizza Plex. Venturing away from the security cameras will be mandatory, taking players through scenery like ball pits, play areas, and ominous employee-only corridors. There will even be other humans, although probably not enough to fight off the evil animatronics stalking the halls.
Related: Is Five Nights At Freddy's: Security Breach A PS5 Exclusive
At the time of this writing, Security Breach's trailer offers only a broad 2021 release date. That could theoretically mean the game will ship at any time – traditionally, however, publishers and developers are eager to pin down more precise release windows. This helps build up anticipation from fans, and lets storefronts know how and when to prepare. Realistically then, FNAF: Security Breach will probably ship toward the end of 2021 – in time for the holiday rush – if it makes that date at all.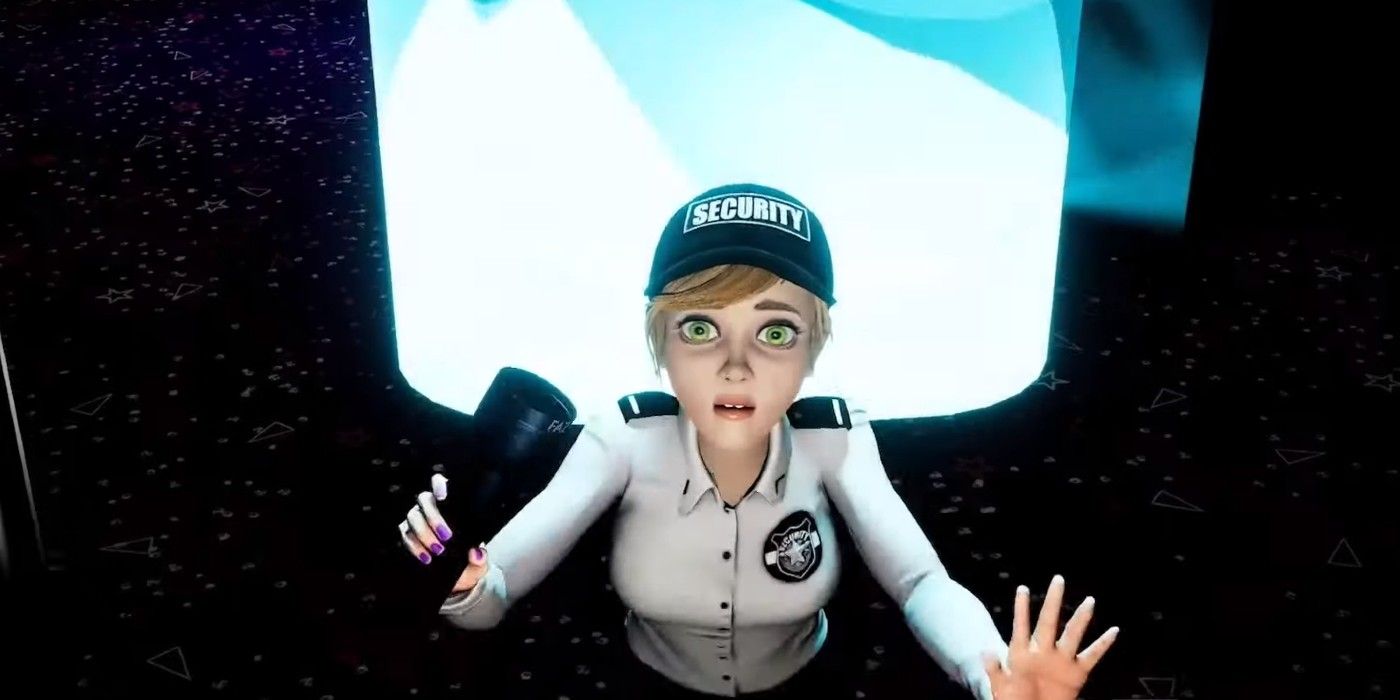 Just four months into the year, games like Gotham Knights have officially been pushed into 2022, and titles like Halo Infinite, Horizon Forbidden West, and God of War: Ragnarok could easily follow suit. High-profile releases are often subject to delays, and the situation has been compounded by the COVID-19 global pandemic. Developers used to working in physical offices have had to transition to remote operations – somehow coping with the vast amounts of data teams produce, while simultaneously collaborating over platforms like Zoom and Slack. Only teams that have always worked remotely have really been unaffected, such as some small indie studios.
There's no immediate sign that Five Nights at Freddy's: Security Breach will be postponed, and in the absence of evidence, fans should still expect the game to reach its targeted (but unspecified) 2021 date. Given the multiple industry delays, however, fans should still be prepared for the possibility of a longer wait until Steel Wool Studios gives the public a more specific release date for its latest FNAF game.
Next: FNAF: Security Breach Is Way Prettier Nightmare Fuel