The MCU's next great hero, the Black Knight, may be a welcome addition when he appears in 2021's Eternals, but his first comic-book mission was such a disaster he almost accidentally killed two Avengers! In his first appearance in Avengers #48, all the way back in 1967, the newly minted Black Knight calls on the Avengers, and it goes nothing like the way he planned.
The Black Knight has a storied history at Marvel Comics. There have been many different characters with the name, and in this issue, readers meet the latest: Dane Whitman. His predecessor was a villain (the first lived in medieval times), but Whitman used his technology to become the heroic Black Knight. Equipped with armor, a lance that can shoot smoke and lasers, a sword called the Ebony Blade and a genetically engineered flying horse, he sets off to alert the Avengers to the location of Magneto, who is holding Quicksilver and Scarlet Witch prisoner. And that's where things go off the rails.
Related: Marvel Theory: Captain America Has Been Brainwashed by Black Knight
The Avengers mistake Whitman for his predecessor, who they had fought a few issues earlier. As they attack him, he tries to tell them he is here to help, but they do not hear him. The Wasp attacks, causing him to accidentally shoot a laser out of his lance, causing property damage. Hawkeye jumps on the flying horse, but Black Knight knocks him off by accident, nearly killing him. He then causes even more property damage, which almost kills Goliath. No matter what he tries, he fumbles it, and he even comments that nothing is going as planned. Eventually, he gets through to the Avengers and leads them to Magneto; only to get mad at them for patronizing him, which leads him to storm out before the battle.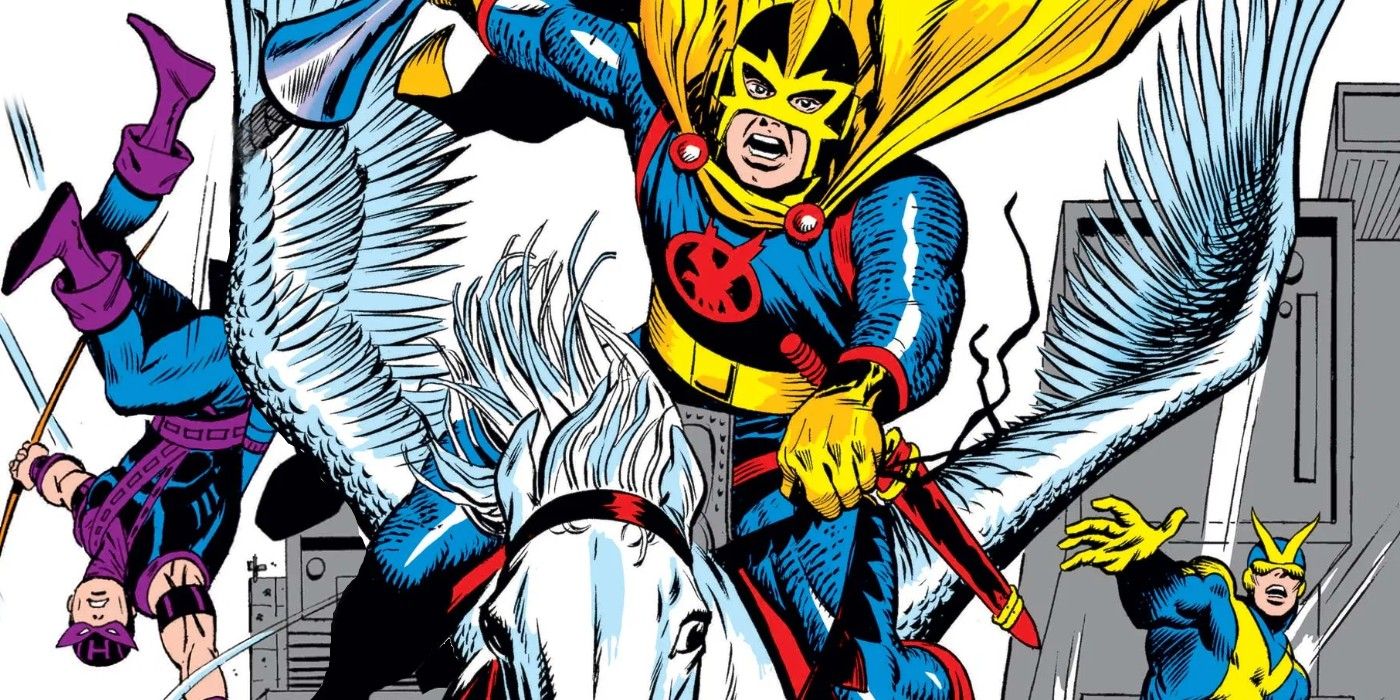 It may not seem like it at issue's end, but Black Knight was destined for great things. He would eventually become a member of the Avengers and was even chair at one point. He would gain mastery over his equipment as well and become a great hero, but all of this was in direct contrast to his first appearance. Marvel comics have a long tradition of pitting new heroes against established teams, allowing them to show what they're made of and set up some conflict to increase reader interest. This was especially effective with the Black Knight since – as a legacy character descended from a genuine fantasy comic – he's not the smoothest fit with Marvel's world of sci-fi heroes. The clash worked with this rather than against it, managing to turn Black Knight's differences into a feature of the character rather than shoehorning him into the existing status quo.
Happily, it seems like the MCU is doing something similar with the character – though hopefully this time without risking the lives of any fan-favorite Avengers. Combining the Black Knight with the Eternals allows him to keep some of the fantasy mystique that's so unique to the character, while casting Kit Harington in the role likewise brings to mind Game of Thrones and its accompanying aesthetic. Whether the MCU will be contrasting the sword and sorcery theme of the hero against its futuristic Eternals or carving out a new cinematic niche is yet to be seen, but as this story shows, the Black Knight has his own way of doing things – even when that means traveling a different path than the heroes who came before.
Next: Marvel Reveals the Black Knight's Secret Connection to [SPOILER]