Pop superstar Ke$ha lives for covers of her music, but she found Caitlyn Jenner's rendition of her hit "Tik Tok" on The Masked Singer pretty cringe-worthy. The Keeping Up With The Kardashians personality sang the song for her debut appearance as the fiery Phoenix. However, this was her first and last performance. Despite her early unmasking, Caitlyn enjoyed her time on the show and gave "Tik Tok" her all. But needless to say, the former Olympian is not a singer. Ke$ha recently took to TikTok to share her reaction.
Caitlyn appeared as Phoenix during week two of the competition, which introduced Group B to the judges and viewers. Up against some fierce competitors, including Black Swan, Piglet, Chameleon and Grandpa Monster, Caitlyn didn't seem surprised to learn she wouldn't be moving on to the next round. She spoke, rather than sang, the lyrics of "Tik Tok" and was perfectly fine returning to her beloved golf course the next day. Still, the judging panel praised Caitlyn for her efforts. Jenny McCarthy was the only one to correctly guess that the Phoenix was Caitlyn. Other names thrown around included Laverne Fox and RuPaul.
Related: The Masked Singer: How Grandpa Monster's Clues Fit YouTuber Logan Paul
On the heels of Caitlyn's elimination, Ke$ha shared on TikTok her opinion of the performance. Though Ke$ha doesn't say anything in the video, her actions speak volumes. As she watches Caitlyn sing "Tik Tok," a look of concern/fear appears on her face. After a head tilt, she slowly burrows into her sequined, feathered jacket until her blonde hair is completely hidden. She seems to be mortified and doesn't reemerge. The caption reads, "Live for a cover and live for this outfit… but I have to go…" It's clear the artist wasn't a fan of how her hit was portrayed by Caitlyn on The Masked Singer.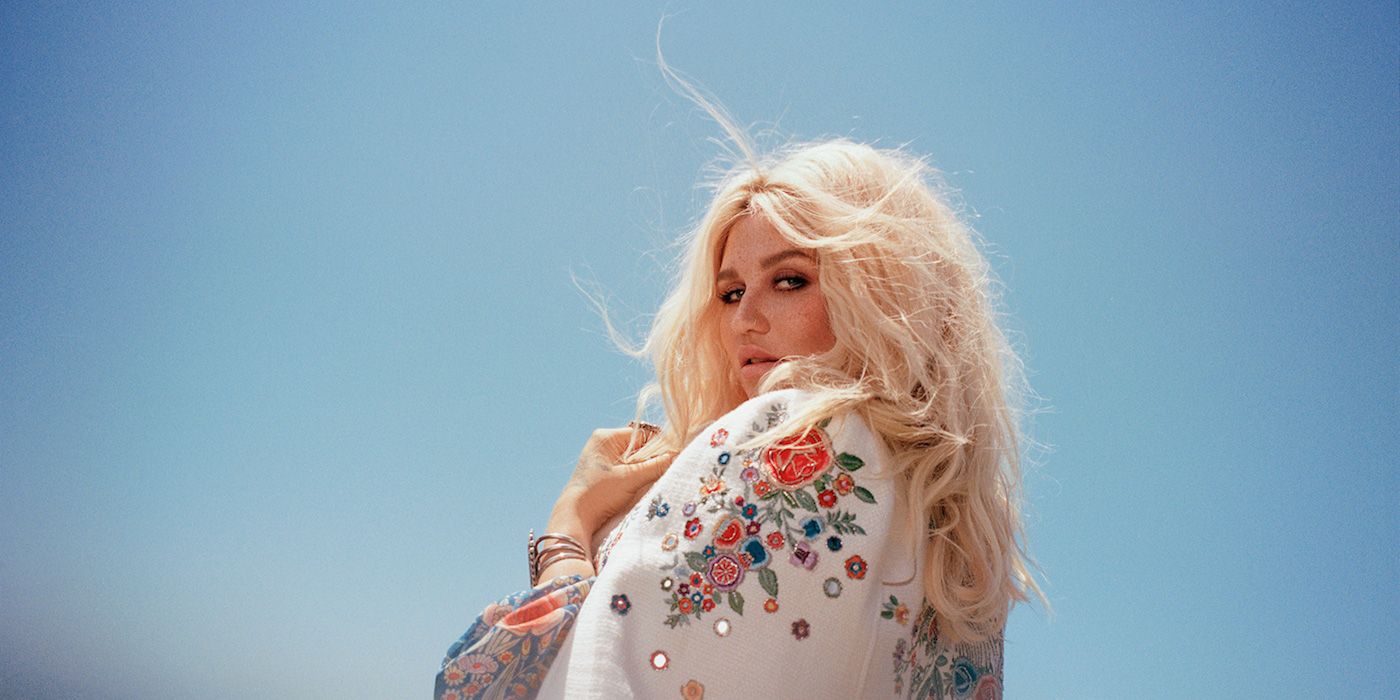 Everyone who watched the episode is likely in agreement that Caitlyn isn't a strong singer. Even Caitlyn knows her limits. Yet that's the beauty of The Masked Singer. It gives celebrities and athletes who aren't musicians the opportunity to try something new. They have the chance to perform alongside powerhouse vocalists, such as last year's winner LeAnn Rhimes, and see how far they can go. Ke$ha's reaction is understandable but can be viewed as a bit dramatic. Caitlyn didn't hit the stage with the intention of messing up the song. Her spoken-word version of "Tik Tok" was all that she could manage and props must be given for a solid attempt.
Next: Who Is Black Swan On Masked Singer? Celeb Identity & Clues Explained
Source: Ke$ha