This week The Masked Dancer returns with the second round of performances from group B. Ahead of the episode, fans and judges are still trying to identify the celebrity behind the smooth moves of Zebra.
Fans and judges were split on their predictions for Zebra's identity on The Masked Dancer. Zebra showed viewers he could dance when he displayed his Latin dance moves to "Magalenha" by Sergio Mendes. The costume was perfect for that style of dancing, with his black and white fringe working with the motion. His solid display of footwork had some of the judges wondering if he was a trained dancer. The style made many guess celebrities with Latin heritage for Zebra's alter-ego. While we agree on that point, we feel they took a bit of a wrong turn with the most popular guesses, which included Saved By The Bell star Mario Lopez and various singers including Ricky Martin and Enrique Iglesias.
Related: The Masked Dancer Season 1 Episode 2: Recap, Clues & Predictions
While our guess for Zebra isn't known for singing or dancing, he is known for his fancy footwork. We believe Zebra is boxer Oscar De La Hoya. At 5'10", he fits the height estimates of Zebra. The Golden Boy is rumored to be making a comeback in 2021, which explains Zebra's word-up clue of "comeback," as well as his mentioning that we haven't seen him in a while. Zebra said he grew up in a rough neighborhood and De La Hoya, whose parents immigrated from Mexico before his birth, grew up in East L.A. There were several "oscar" clues, with an Oscar Mayer hot dog and several Oscar award winners. The 154-128 likely refers to the boxer's weight. De La Hoya has been quoted as saying he could do some damage at 154 when discussing his potential 2021 comeback, and he started boxing at 128lbs.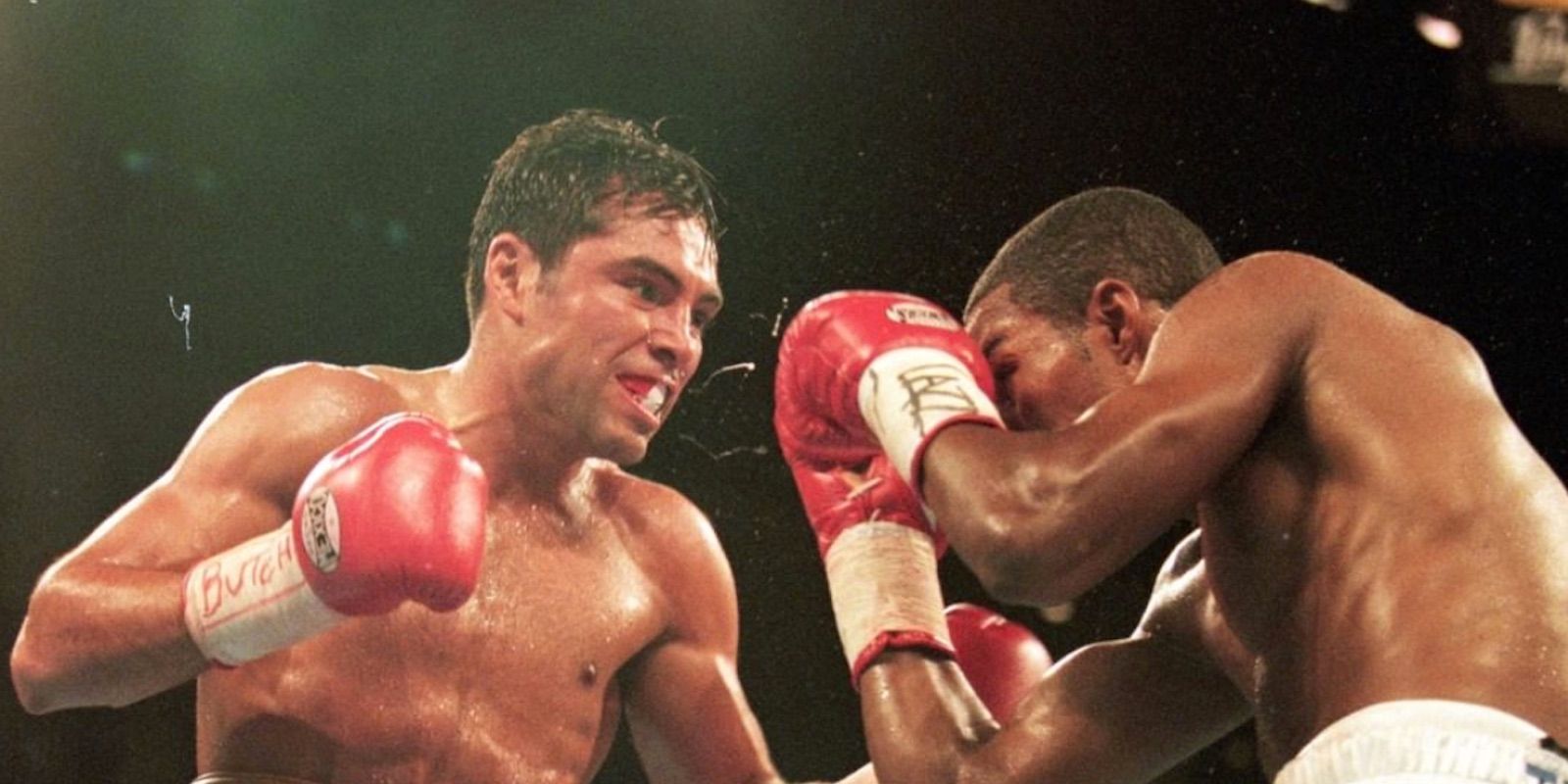 Another clue given for Zebra claimed the President knows his name, along with a "Zebra for Mare" poster. Not only did De La Hoya actually talk about a run for President, he once accused the current President and reality star Donald Trump of cheating at golf. There was a number 11 highlighted, representing his 11 world titles. Zebra was seen reading a magazine with Zebra on the cover, and the well-known boxer has been on many magazine covers. The song clue on Instagram that one of Zebra's favorite songs was "Feliz Navidad" sent some further down the Mario Lopez trail, as he starred in a movie called Feliz NaviDAD. But the clue still fits with De La Hoya, who loves the song enough to have posted an animated version of himself singing it on social media a few years back.
This prediction also helps solidify our predictions for Exotic Bird and Cotton Candy. Many believed, because of Exotic Bird's height, that she was an athlete and potential Olympic medal winner. We don't believe she is an athlete at all. We actually believe she is the statuesque singer Jordin Sparks. Because of the clue that this season's cast had won four gold medals, fans were on the lookout for an Olympian. The next potential suspect was Cotton Candy, the person many believe to be Olympic gymnast Simone Biles, who has won four gold medals. We, however, are certain it's her fellow gymnast, Gabby Douglas. Gabby has only won three gold medals, however, leaving us one short. De La Hoya gives us that final gold medal, having won a single Olympic gold medal in 1992. All of this overwhelming evidence is all we need to call championship boxer Oscar De La Hoya by his new alias, Zebra.
Next: Masked Dancer: Who Is Cotton Candy? (Hint: Not Simone Biles Or P!nk)
The Masked Dancer airs Wednesdays at 8 pm ET on Fox.