One of New York City's most iconic buildings is conspicuously missing from Marvel's Spider-Man: Miles Morales, despite its otherwise prevalent place in the Spider-Man franchise. Thanks to a legal snafu, the Chrysler Building has been replaced in the game's translation of the Big Apple with a nondescript tower whose hard lines and angles are a far cry from the graceful curves and details of the Art Deco landmark.
The Chrysler building has appeared in Spider-Man media since the Peter Parker days, a stalwart reminder in an otherwise ever-changing skyline that Spidey's home turf always has been and always will be New York City. It even appeared as recently as two years ago in 2018's Marvel's Spider-Man, with no issues. But the building itself has changed hands since the game's release, and with that brings in an onslaught of legal issues, especially since buildings like the Chrysler are, as of 1990, able to be protected under copyright law at the discretion of whomever owns them. And the new owners are allegedly exercising that right.
Related: Spider-Man: Miles Morales Has a Spider-Man 3 Reference (Yes, That Part)
The Chrysler building was majority-owned by the Abu Dhabi Investment Council and managed by real estate investment company Tishman Speyer Properties as of 2008, who allowed the building's likeness to be used in Spider-Man's media franchise of films and video games. But in January 2019 while Spider-Man: Miles Morales was still in development, the building was sold for a paltry $150 million to SIGNA Group, an Austrian company, and real estate development company RFR Holding LLC. When Insomniac, the developer studio behind the Spider-Man video game series, reached out for permission to use a recreation of the Chrysler Building in Miles Morales, the two companies exercised their unfortunate legal right to say no. This forced Insomniac to switch out the Chrysler building for a boring, generic building guaranteed not to induce a lawsuit, seen below thanks to Redditor OnlyWithNumbers: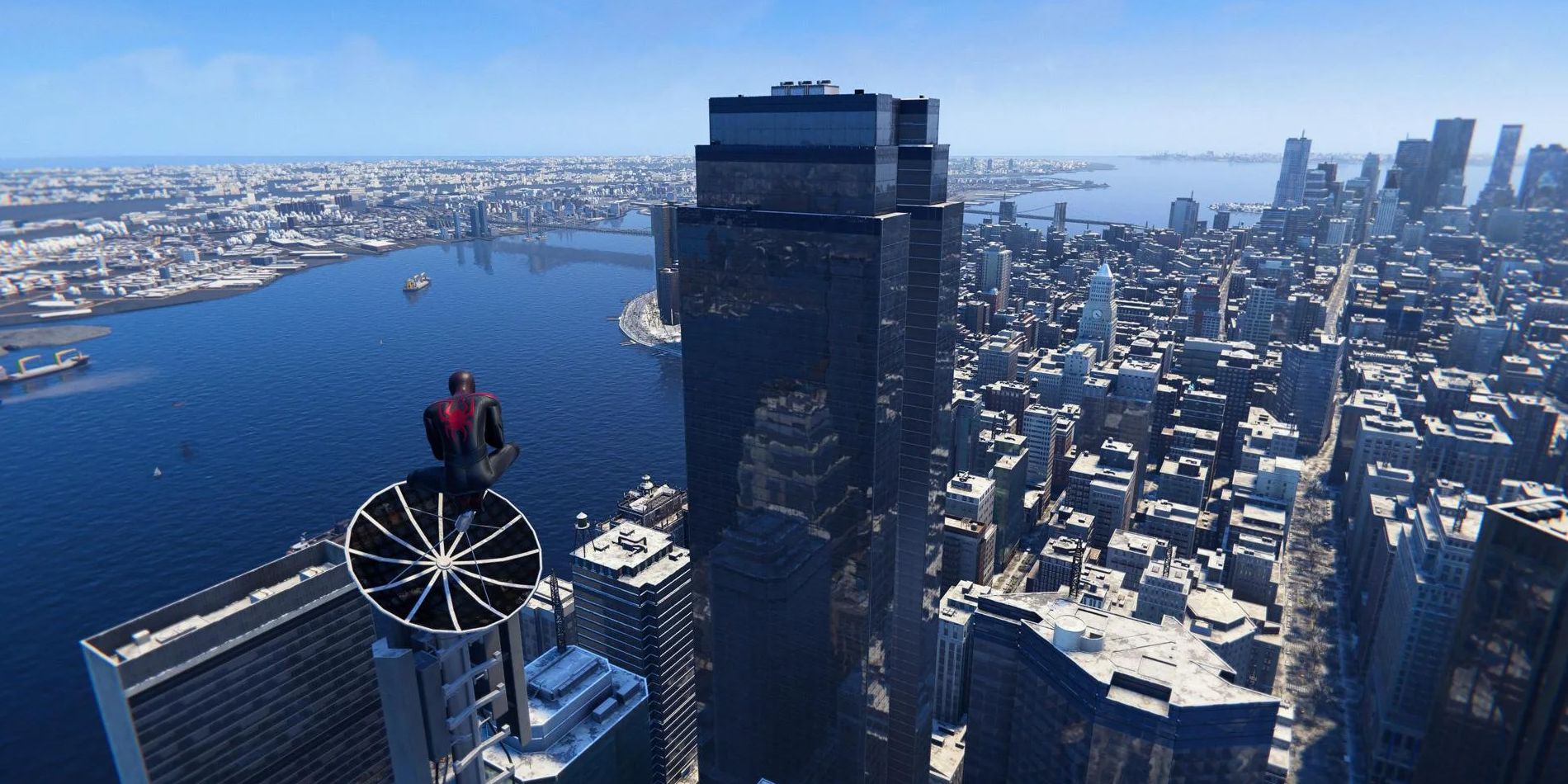 While this doesn't necessarily mean that the Chrysler building's likeness has been completely banished from the Spider-verse, it does mean that all future iterations will be little more than passing glances in film establishment shots, and will likely be withheld entirely from future games. So players looking to take a seat on the building's iconic eagles will be left disappointed thanks to a hefty dose of corporate greed.
It's ridiculous that something with the cultural impact and iconic stature of the Chrysler building is now at the whim of two companies who already bought the building for a bargain and have nothing to lose financially from allowing it to exist in a video game. In other fictional news, The Empire State Building declined to comment as to whether or not it would be it'll be taking an expanded role in upcoming Spider-Man releases as a replacement for the Chrysler Building. Only time will tell.
Next: Where You Know Simon Krieger's Voice From In Spider-Man: Miles Morales
Source: Game Informer, OnlyWithNumbers