The latest pair of active noise canceling wireless earbuds to hit the market are the Hammerhead True Wireless Pro earbuds from Razer. The company already had several earbuds in its Hammerhead lineup, with both true wireless and wired options included in the mix. However, this will mark Razer's first pair of true wireless earbuds featuring active noise cancellation.
Since its launch in 2005, Razer has made a name for itself in the gaming community with products ranging from gaming and productivity laptops to gaming headphones and chairs. Recently, the company has ventured further into lifestyle products, including its line of earbuds and the feature-packed Razer Opus ANC headphones. With its latest buds, Razer is going the route of the Opus with a premium feature set.
Related: RedMagic Cyberpods Wireless Earbuds Are Great For Gamers, Here's Why
Razer's newly announced Hammerhead True Wireless Pro earbuds feature THX-certified audio, advanced hybrid active noise cancellation and cost $199.99. The earbuds are outfitted with 10mm drivers, with Razer staying true to its roots with a Gaming Mode that's designed to reduce latency down to 60ms during gameplay through the use of Bluetooth 5.1. The Hammerhead True Wireless Pro also come with a charging case with the option to upgrade to a THS Carrying Case for an extra $29.99. The new headphones are already available to buy on Razer's website and authorized retailers.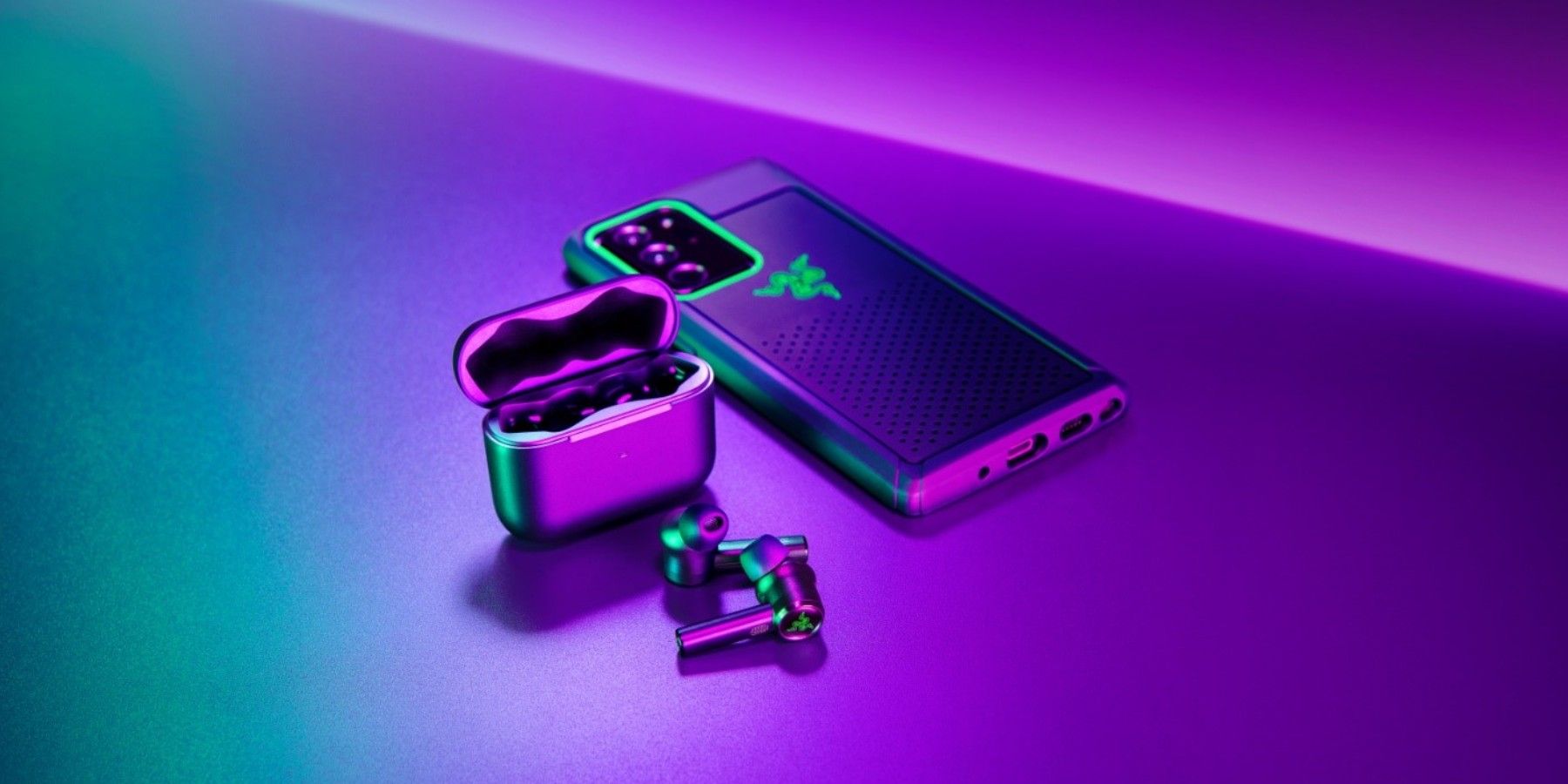 At just shy of $200, the Hammerhead True Wireless Pro are loaded with a commendable set of features. In addition to the buds' hybrid ANC – which Razer says uses feedforward and feedback microphones to target unwanted external and internal noise – the Hammerhead Pro come with the same THX certification as the Razer Opus. When combined with support for audio codecs like SBC and AAC, and a 20-20kHz frequency response, the Hammerhead True Wireless Pro are poised to be great-sounding buds.
There are a few less exciting features, however, especially when compared with competitively-priced alternatives. The Hammerhead Pro come with an IPX4 weather resistance rating for protection against splashes in any direction, and have a battery life of four hours (up to 20 total hours when factoring in the charging case). Those features are par for the course, particularly compared to options like the $200 Sony WF-SP800N – which offer ANC, nine hours of ANC battery and 13 hours of normal usage, along with an IP55 resistance rating – or the more affordable RHA TrueConnect 2 featuring 9.5 hours of playback and an IP55 rating while omitting active noise cancellation. The Hammerhead Pro do compare evenly, though, to the Jabra Elite 85t, which cost $229 and come with 5.5 hours of ANC battery life per charge and an IPX4 rating.
Overall, the Hammerhead True Wireless Pro come with coveted hybrid active noise cancellation and shouldn't disappoint in the sound quality department. However, when it comes to important features, like weather resistance and battery life, the Hammerhead Pro may face an uphill battle when compared to other buds already entrenched in the true wireless market. Still, for Razer fans looking for an effective set of true wireless earbuds, these certainly seem to fit that bill exceedingly well.
Next: Galaxy Buds Beyond Might Be Samsung's Next Wireless Earbuds, Here's Why
Source: Razer