Those considering upgrading from Google's Pixel 4a 5G to the Pixel 5a might want to think again, if a new leak is correct. The company released three new phones in the second half of last year and while it is expected to release updated versions this year as well, the level and quality of the update might be minimal.
In 2020, Google released the Pixel 4a as its new budget phone. Not too long afterwards, the company also launched its flagship model, the Pixel 5. The Pixel 5 was announced alongside a new Pixel 4a 5G. While many might have initially assumed the only difference between the Pixel 4a and the 5G version was 5G support, that wasn't the case. There were a number of differences in the general specs, including the actual size of the phone.
Related: Is Pixel 4a Or iPhone SE Better Value?
Now, a new leak provides a first look at the Pixel 5a, although it could easily be mistaken for the 5G version of the Pixel 4a. The leak comes from Steve Hemmerstoffer and looks to confirm the Pixel 5a will pretty much be a carbon copy of the Pixel 4a 5G, albeit one that's slightly taller and thinner. It does also appear to have a slightly different power button design, but that's about it. Otherwise, it is a Pixel 4 5G.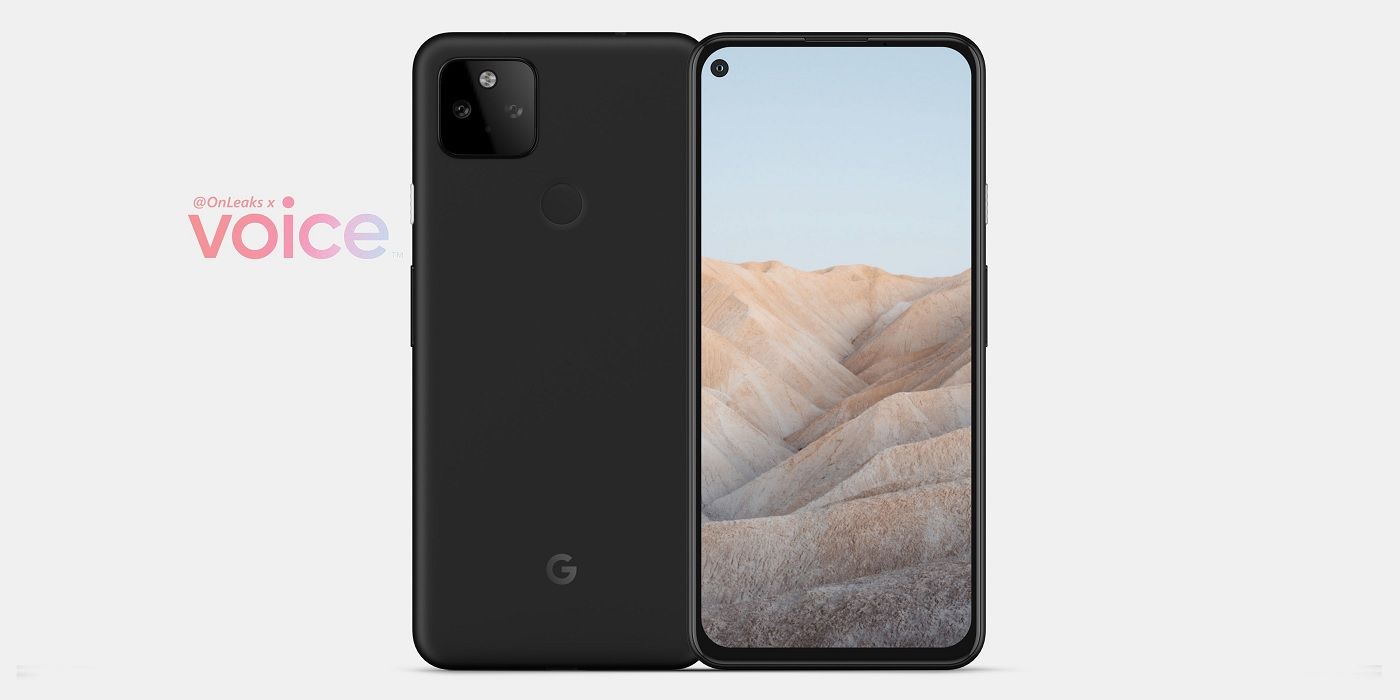 Besides the look of the device seeming exactly the same as the previous model, there also might not be too many changes elsewhere either. For example, while slightly taller and thinner, the same report states it will come with a 6.2-inch FHD+ OLED screen, a single punch-hole front-facing camera, along with a similar main camera setup. Completing the similarities is the inclusion of a 3.5mm headphone port, stereo speakers, a plastic body, and a fingerprint sensor on the rear of the device. As this is a generational release, it will likely have some differences, including an updated SoC.
Regardless of what has changed, early indications do now suggest the Pixel 5a is unlikely to be materially different to the Pixel 4a 5G. While the newer phone will most certainly come running on Android 12, the Pixel 4a 5G will also be eligible for the same upgrade, so it even remains to be seen what differences there will be at the software level, if any. However, Google can sometimes surprise the market so while there seems to be little reason to upgrade from the Pixel 4a 5G right now, that may change as the year goes on and more information becomes available. Not to mention, there's always Google's Pixel 6 to look forward to, providing that ends up with more differences to its predecessor, the Pixel 5.
Next: Why Google's Pixel 4a 5G Might Be A Better Buy Than Pixel 5
Source: Steve Hemmerstoffer/The Voice