Author Rick Riordan unveils the first look at Percy Jackson and the Olympians' logo ahead of today's Disney Investor Day event. Riordan's Percy Jackson books began in 2005 with The Lightning Thief and led to five installments in total, as well as two spin-off series. Centering on the titular Percy, the series envisions a world where Greek mythology is real and the gods are the parents of several half-human, half-god children. Percy's story begins when he learns of his demigod status, as well as the fact that his godly parent is Poseidon, one of the so-called Big Three gods who are forbidden from having children.
Percy Jackson was brought to the big screen twice by Fox, but to say those movies disappointed fans and Riordan would be an understatement (Riordan himself refuses to watch them). Hope for a better adaptation arrived earlier this year when Riordan announced a Percy Jackson series is in the works for Disney+. Few updates have arrived since, but Riordan's involvement with the show has assuaged fans' fears that it will turn out like the poorly received movies.
Related: How Disney's Percy Jackson Can Avoid A Cultural Problem
Later today, Disney will hold a special Investor Day program wherein they will share major updates about upcoming projects. Well before that, though, Riordan shared the first look at Percy Jackson and the Olympians, which will be included in the presentation. The video doesn't contain any footage, but it does give fans their first look at the show's logo, which is similar to that found on the latest additions of the books.
Click here to see Rick Riordan's TikTok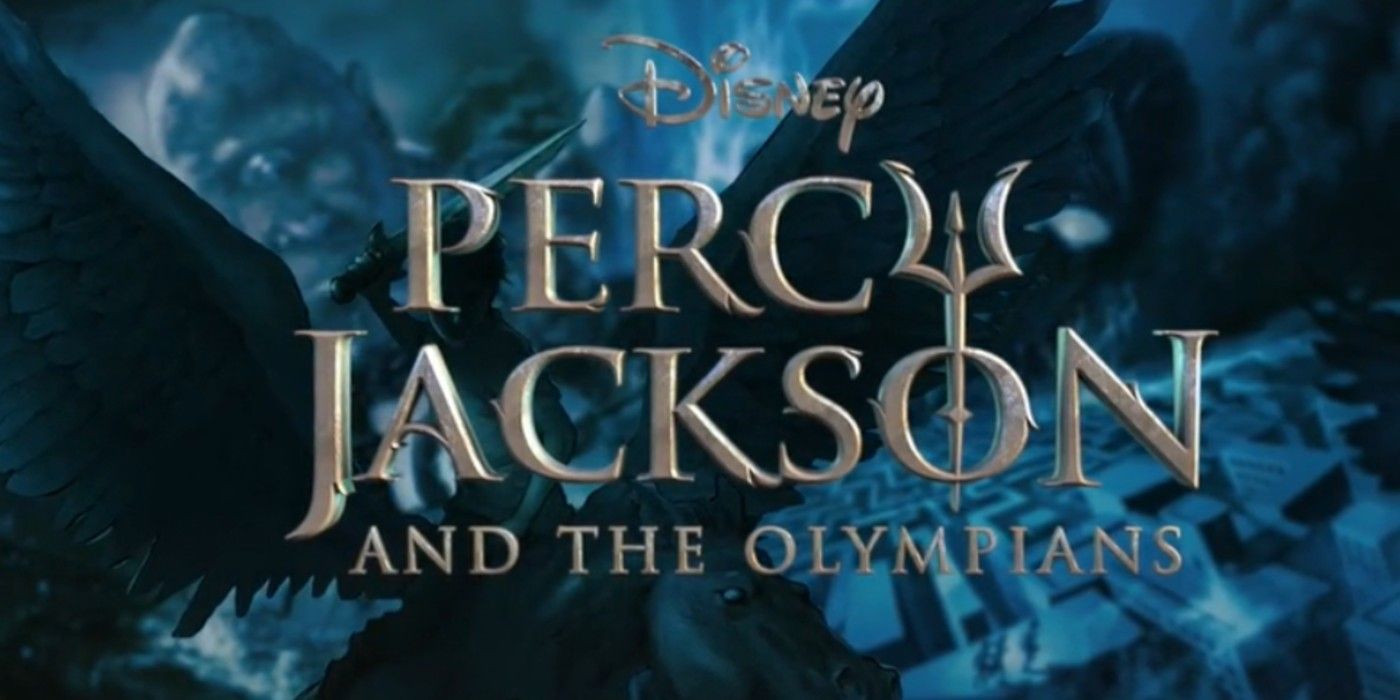 With the "y" in Percy's name becoming a trident, the Percy Jackson and the Olympians logo features a nice touch to the character's heritage and his overall arc, which sees him grapple with his role as a demigod against a brewing war. This also seems to send a message to fans that the new Percy Jackson series will keep the books firmly in mind; this will be the faithful adaptation fans have been dreaming of. The art behind the logo promises a fantastical style that will surely be thrilling to see come to life.
With the logo already revealed, it remains to be seen if there will be more Percy Jackson information revealed during Investor Day. Riordan previously warned fans Percy Jackson likely won't arrive until 2022, so there won't be any footage to show. However, there could perhaps be some casting news, or even more concept art like the piece seen behind the logo. Even if nothing more is revealed today, this is still a fun little update for those who are waiting patiently for Percy Jackson and the Olympians to get its second shot at live-action glory.
More: Percy Jackson: Everything That Went Wrong With The Movies
Source: Rick Riordan/TikTok