Apple is the leading manufacturer of tablets and is currently selling five different models of the iPad. All are great devices, so deciding between them can be difficult. Of course, price narrows the choice down in some cases and spending more generally gets the better tablet, but cost isn't the only consideration. For example, only the iPad Pro has a LiDAR scanner, while no other tablet so small is as powerful as the iPad mini.
The very first iPad was released in 2010 and it was a dream come true for technology buffs and sci-fi aficionados alike. This looked like the computer of the future, being thin with a large screen, devoid of cumbersome input devices, and easy enough for anyone to pick up and use. The problem was that, for most people, it didn't replace a computer, but was rather a new category of consumer electronics. Over the years that has changed, with the last few generations of the iPad becoming much more powerful in hardware, software, and accessories.
Related: When Did The First iPad Come Out & How Much Did It Cost?
In order to choose between the five models of the iPad that Apple currently sells, the shopper needs an understanding of what is wanted and needed from a tablet. For example, an iPad makes a great hub of entertainment, whether for gaming, movies, ebooks, browsing the internet, or posting to social media, but they can also serve many work functions, such as standing in as a full laptop replacement, being a limited-use convenience computer when away from the desktop, and providing a large screen for reviewing images and videos. With the Apple Pencil, available for most but not all models, an iPad can make a versatile tool for an artist. And, of course, they make wonderful learning tools for children of all ages that can grow as they do for stimulus and engagement when younger or to aid with schoolwork when the time arrives. Choosing the right iPad also depends on whether it will be used by only one person or the entire family.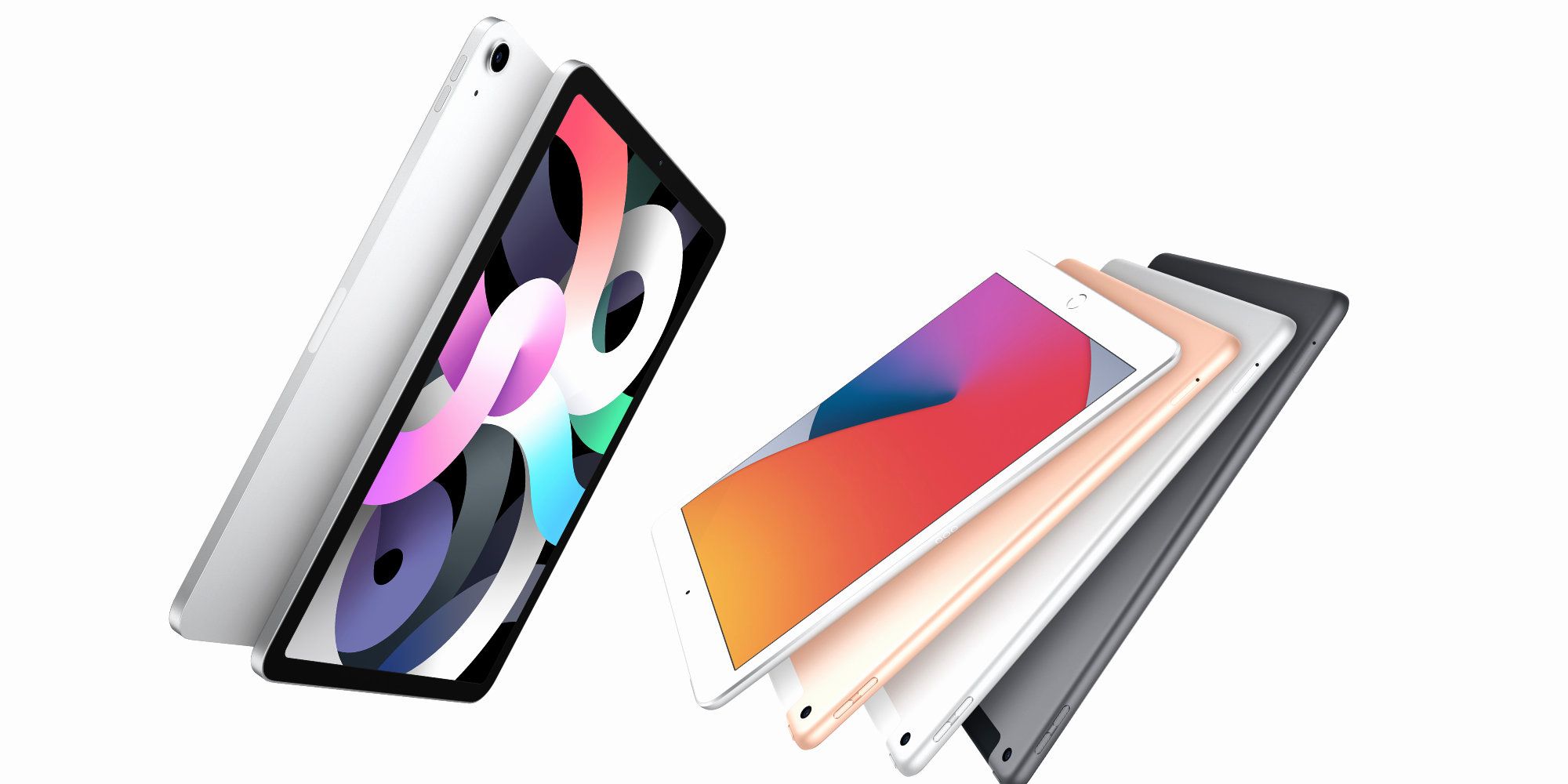 Starting with the smallest, the iPad mini 5, the size makes this an obvious choice for young children. It will be easier to grip and carry and the screen size is more suitable for small fingers than for those of an adult. With a 7.9-inch True Tone, Retina display and an A12 processor, it's still a powerful device and there's no reason an adult can't use and enjoy the iPad mini too. It's simply slower and more limited than the larger models, meaning it is less ready for work use and less appealing for movies. The iPad 8 is quite similar, but has a 10.2-inch display and is compatible with the Smart Keyboard and Apple Pencil, opening up some limited office and art uses. For real power and to use the latest Magic Keyboard and much improved Apple Pencil 2, the iPad Air or iPad Pro should be considered.
The iPad Air 4 has a newer processor than the 2020 iPad Pro and for single-core tasks is actually faster. A case can be made for picking this lower-cost model with a 10.9-inch screen over the iPad Pro 11-inch. For most that want a tablet for work use, the iPad Air 4 will be everything that is needed. It can handle office work, photo review and touch-up, video editing, and art, as well as offering a large bright screen for media consumption and browsing. The reason to go further is for the improved screen technology in the iPad Pro and its superior heavy processing power. The A14 processor in the iPad Air 4 is fast but lacks the extra multi-core power of the A12Z in the Pro model. Also, the iPad Pro features a 120Hz ProMotion display for better video editing fidelity at high frame rates and has LiDAR scanning for 3D capture. The iPad Pro can be configured with up to a terabyte of storage versus 256-gigabytes for the iPad Air. Of course, there is a choice between the 12.9-inch and 11-inch sizes when selecting the iPad Pro and bigger is better for art and other visual work.
Next: iPad: How To Set Up An Apple Tablet For The First Time
Source: Apple