Grey's Anatomy has seen most of its most popular and beloved characters leave the show in different ways, but one of the most heartbreaking departures was that of George O'Malley (T.R. Knight), and to make it more painful, his death was subtly teased in the very first episode. Created by Shonda Rhimes, Grey's Anatomy premiered on ABC in 2005 and was initially a mid-season replacement, but it quickly earned the praise of critics and viewers, allowing it to continue for over a decade. Grey's Anatomy continues to be quite popular and as such shows no signs of stopping soon, even if many fan-favorite characters are now gone.
Grey's Anatomy follows the basic premise of medical dramas and follows the lives of surgical interns, residents, and attendings as they do their best to juggle their professional and personal lives, which often overlap and make way for a lot of drama. The series is led by Meredith Grey (Ellen Pompeo), who started as an intern at Seattle Grace Hospital alongside some of the audience's favorite characters: Cristina Yang (Sandra Oh), Izzie Stevens (Katherine Heigl), Alex Karev (Justin Chambers), and George O'Malley. This last one won over the hearts of viewers and the characters in the show, but sadly, his time came to an end in season 6 in a very brutal and heartbreaking way.
Related: Grey's Anatomy Season 17: Why There Isn't A New Episode Until Spring 2021
Unlike his fellow interns, George struggled with his career, and just when he seemed to have found his path as a trauma surgeon, he made the sudden decision of joining the U.S. Army in Iraq. Richard Webber gave him his last day off so he could spend some time with his family before he left, but on his way home, he made one final heroic act when he jumped in front of a bus to save a woman's life. The accident left him severely injured and disfigured, to the point where the doctors didn't know who he was until he traced "007" (one of his many nicknames) on Meredith's hand. Unfortunately, George's brain swelled during surgery and he was declared brain dead. George's death was shocking and tragic, but Grey's Anatomy very subtly teased his end in the first episode of the series.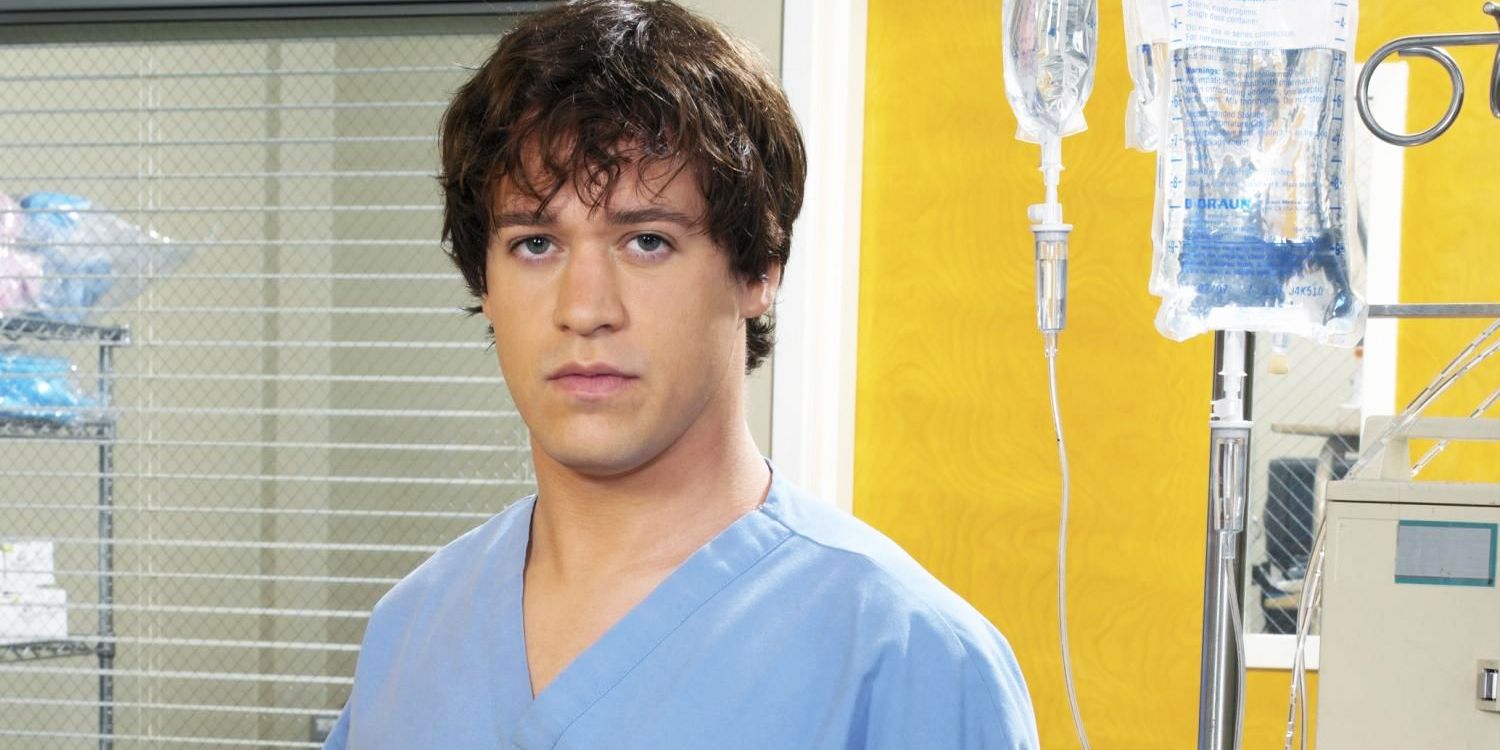 In Grey's Anatomy's premiere episode, titled "A Hard Day's Night" (as all episodes are titled after songs, except for one), viewers follow the above-mentioned group of interns on their first 48-hour shift, which doesn't go smoothly – Meredith struggles with her first patient, Izzie thinks Meredith is looking to "get ahead" by sleeping with Derek Shepherd (Patrick Dempsey), and George earns his "007" nickname as all his initial patients are pronounced dead. George then asks the team if they "are going to survive this" as they all had a very tough first shift, and this serves as a double piece of foreshadowing: first, it's a tease at George not passing his intern exam, being the only one of the first group of interns who didn't "survive" the internship, and second, he's the only one from the group who died (Cristina moved to Switzerland, Izzie left to have a fresh start, and Alex reunited with her years later).
This is not the only piece of (heartbreaking) foreshadowing that Grey's Anatomy has had, and it did the same with Derek's death. George briefly returned in Grey's Anatomy season 17 in one of Meredith's COVID-induced dreams/hallucinations, showing how important he was to her. George O'Malley is still one of the most beloved characters of the series, and this subtle tease in the series' first episode only makes his death even more tragic.
Next: How Grey's Anatomy Season 17 Subtly Teased Owen's Death