This season of The Bachelor has been anything but dull. Behind all of the drama seems to be one common factor, Victoria Larson. When Victoria first made her grand entrance on premiere night, she made it known that she should be treated like royalty. She was not afraid to not only interrupt other ladies' one-on-one time with Matt after already having her own, but she even referred to them as "princesses" while she was the only "queen." Following the start of the season, Victoria found herself caught up in some drama with former roommate Marylynn. After revealing to Matt her version of the truth about Marylynn, Matt ultimately decided to send her home. Victoria, on the other hand, has continued to receive a rose from Matt at every ceremony.
Related: Bachelor: Why Some Fans are Calling Matt James Extremely Boring
The queen has no time for hate. Following the release of her old mugshot, Victoria turned her Instagram account private. Bachelor fans took to Reddit to speculate Victoria's reasoning for doing so. The main assumption is that Victoria's page must have "flooded with bad comments" after her mugshot surfaced on the web. There is no doubt Victoria has received a ton of hate within the last week or so. It is hard to believe that after going on such a popular show with such a large personality, Victoria actually thought she could keep her past mistakes hidden forever. She may have brought the hate upon herself, however. Some fans feel that, because of the way she treats the other ladies on the show, she actually deserves the hate.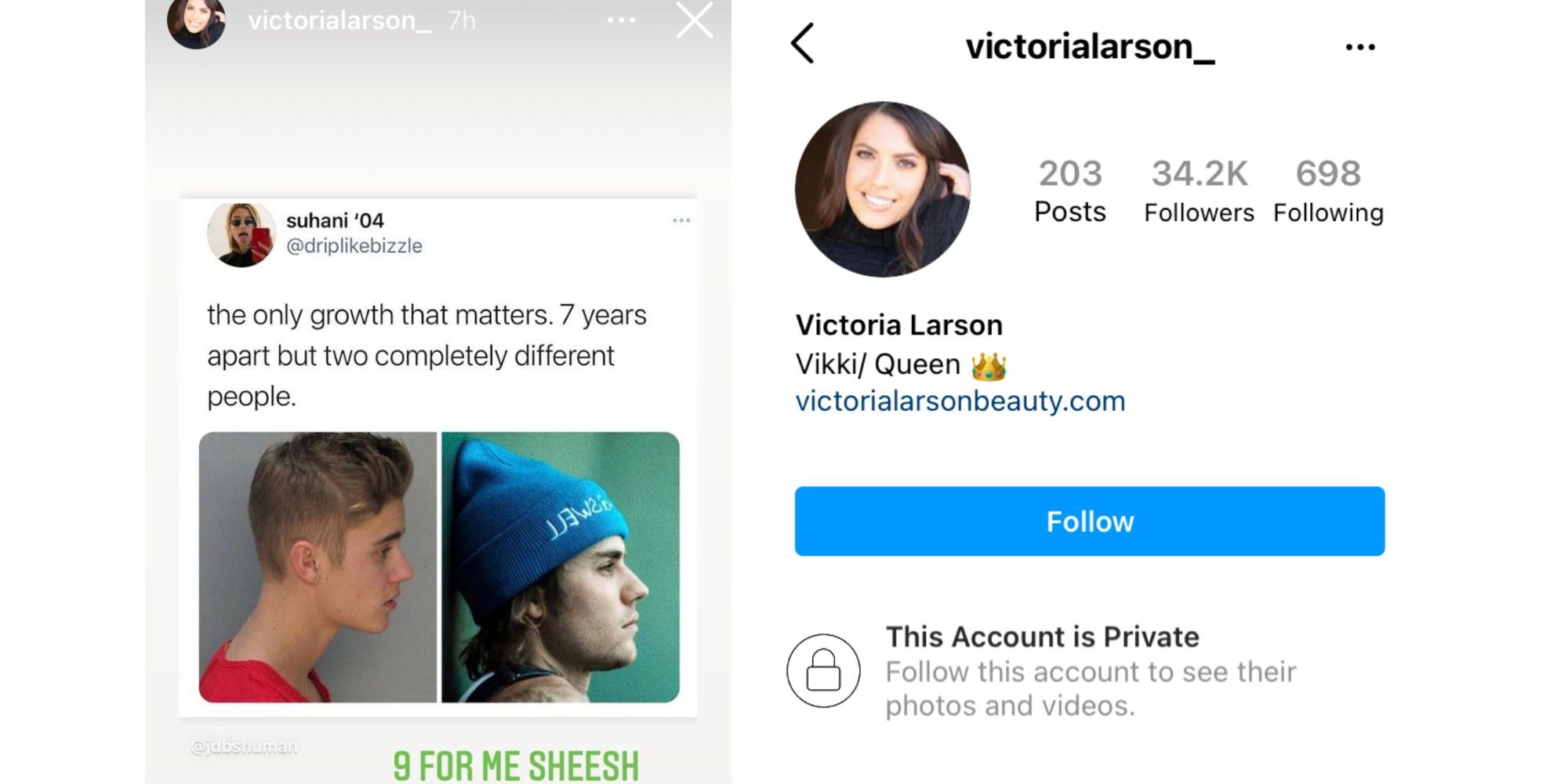 It is a little surprising that Victoria took it upon herself to turn her account private due to the unwanted hate. Many fans thought that she would actually feed off of the attention. Despite it being "bad press," many thought that Victoria would use the criticism to fuel her already-large ego. Others thought that she actually enjoyed gaining some followers from the drama of her past. That being said, reading through thousands of insults can get exhausting. Maybe Victoria just needed a break from it all.
After turning her account private, Victoria hinted that fans may be right about the hate getting tiring. Over the weekend, she shared a post to her Instagram story which included side by side photos of pop singer Justin Bieber. One photo was his mugshot seven years ago, while the other was a recent photo. The caption read, "The only growth that matters. 7 years apart but two completely different people." Victoria added to that, writing, "9 for me sheesh."
Despite Bachelor fans not loving Victoria's presence on the show, the self-proclaimed queen seems to be making an active effort to better her life and leave the past in the past. All of this aside, fans are patiently awaiting Victoria's grand exit from the show, hopefully sooner rather than later.
Next:Bachelor: Matt James' Funniest Tweet Commentary About His Season So Far
Source: Reddit, Victoria Larson